Today is Yong's big day!! He's tying knot with his beloved one at Nikko hotel!!
Lynne, Anna, Rachel, Nai Shin & I went there for his wedding dinner. The event decoration kinda tradionational chinese style with all red colour. :P
The food nothing fancy, pretty much similar with other hotels' food. The server will serve & portioning the food for all of us, we just sat there indulge ourselves with the delicious food, sipping red wine, enjoy the 3 pcs bang music and had a good laugh together.
Finally we had chance to meet Yong's wife, she is petite & pretty, no wonder he can fall in love with her with love at the 1st sight. Wow! It sounds so fairy tale. Congratulations again to both of them!!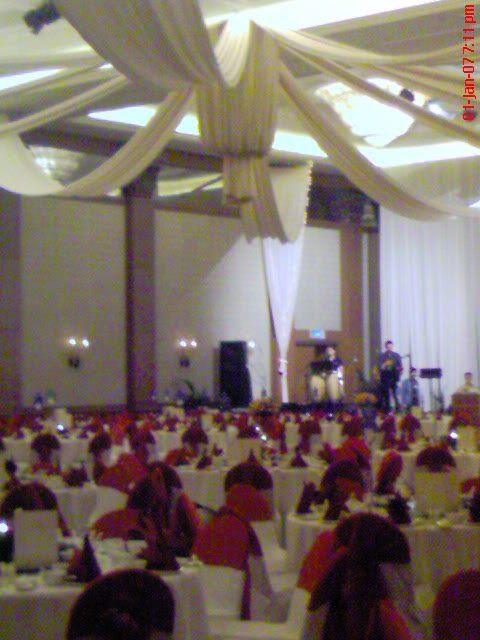 The ball room with chinese set up for approximate 600 pax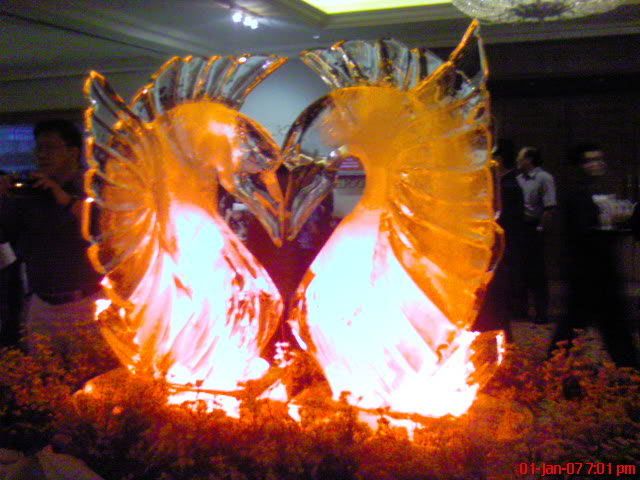 Lovely ice carving
Me @ Nikko's washroom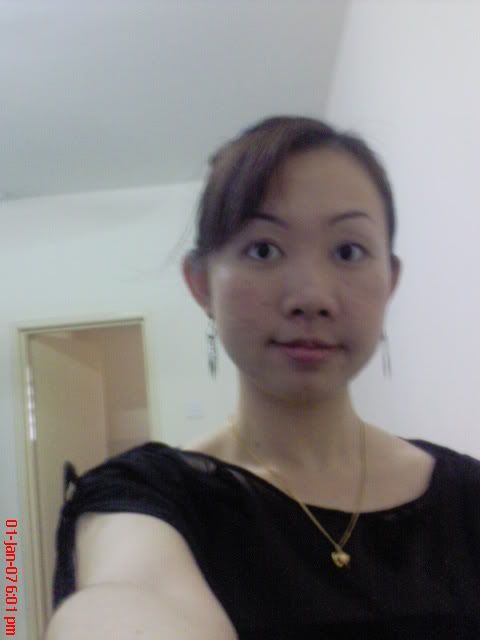 Me !! before step out to wedding dinner
Anna & Nai shin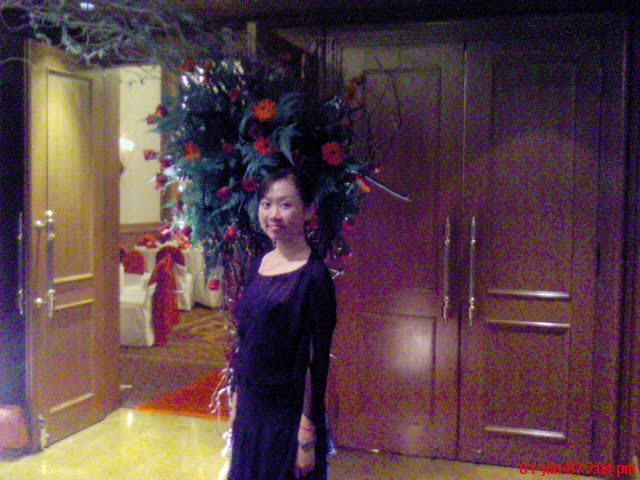 @ the entrance...flower arch
Rose flower stand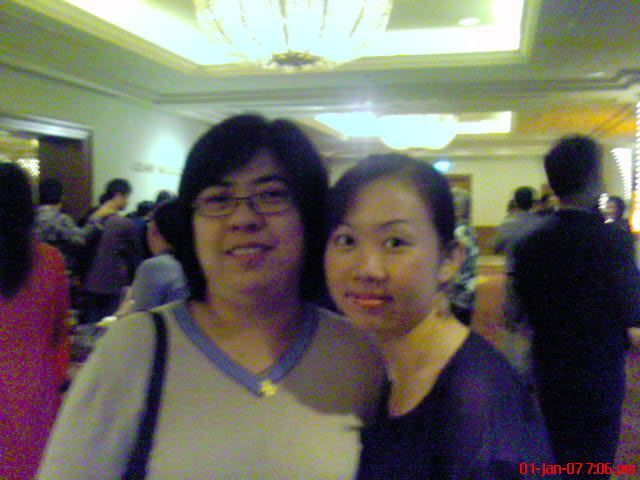 Lynne & Jo
cute little cake box
Flower ctr piece
Flower stand with candles
chinese table setup
VIP table
Wedding cake & stage
Dinner Menu
Four seasons hot & cold combination
(stir fried scallops with bell pepper, stir fried chicken with cashew nuts and dried chilli, crab meat ball , baby octopus)

***
Braised shark's fin with bluesea crabmeat

***
Deep fried boneless almond chicken with lime & lemon dip

***
Deep fried tiger prawns in vietnamese sauce

***
Braised broccoli, sea cucumber and sea moss with sea asparagus

***
Steamed coral trout with superior soya sauce & sliced ginger

***
Fried rice with crabmeat and shrimps

***
Sweetened red bean puree roll with dried lotus seeds

***
Baked chinese pancake

***
Chinese tea