After Queensbay mall & Kek Lok Si, we rushed to Batu Ferringgi to check in. OMG! The road like roller coaster, turning and narrow. It gonna to test the driver's driving skill!! We manage to reach the hotel before 4pm, faster check in let everyone take a rest! Sylvia and I went swimming in their lovely swimming pool. Oh Shit! how could i miss out the whirlpool session? >_< style="text-align: center;">
This is the swimming pool, there are 2 swimming pool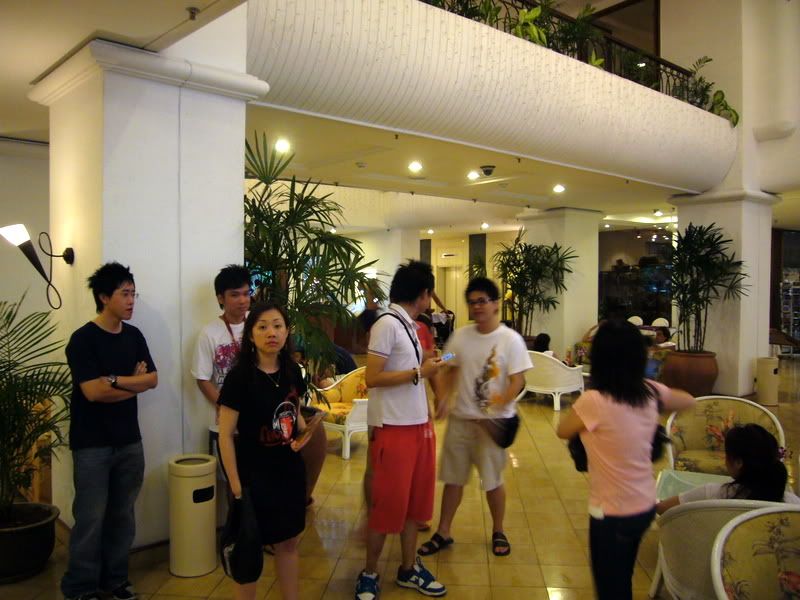 Waiting @ Lobby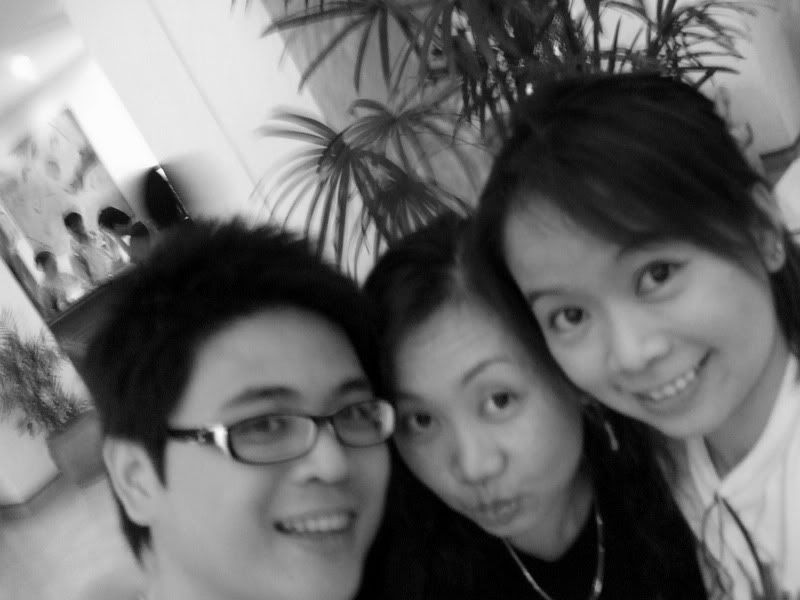 Camwhore session @ Lobby
(L-R) Jason de Mashimaro, Jo & Stacy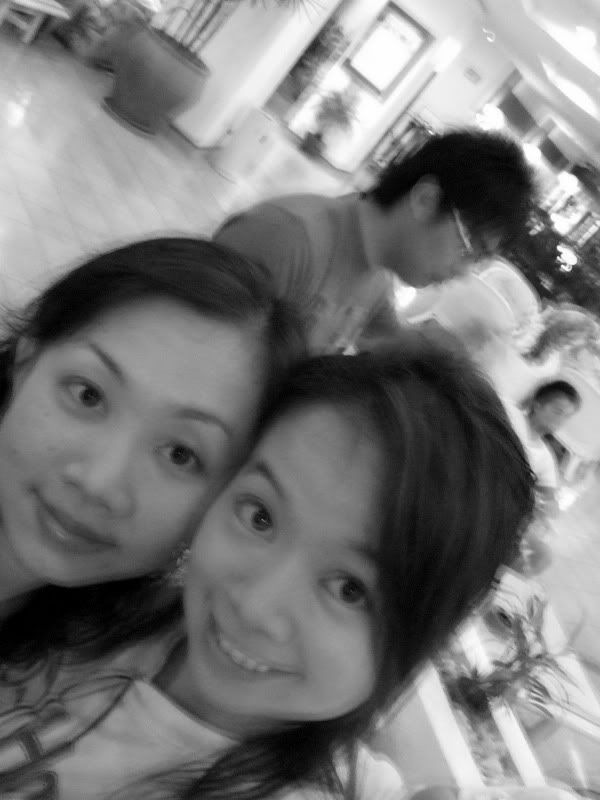 My buddy of crime...LOL
After a refreshing swim, we get ready go out for dinner. We asked Marcus to bring us to try out Penang food, we suppose want go to Gurney drive but unfortunately raining day, we just went for dinner BBQ steamboat dinner @ Gold Steamboat which next to Little Shanghai. The steamaboat was cheap is priced at RM16++ per person (if not mistaken), it's buffet style, we can grabbed whatever we want! We had ham, sausage, meat ball, pork fillet, chicken fillet, prawn, noodle and others. We had a great fun busy 'bbq cooking' over there, the soup was spicy hot!! My lip was in burning sensation! Oh yeah, we met up Mikel's friend, Frostie (blogger) who joined us for dinner as well.

Snap from upstair @ steamboat place
We stayed at Golden Sands Resort, Penang!
The beautiful lighting, penang street..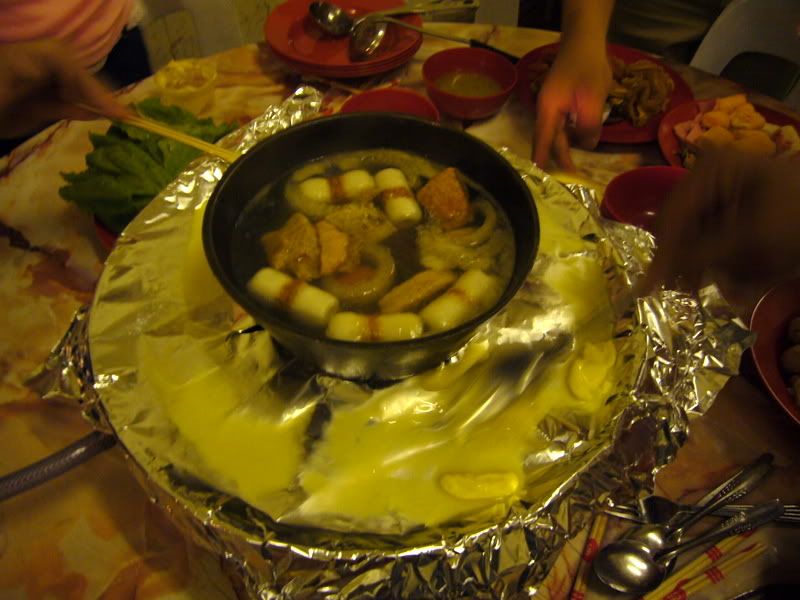 BBQ steamboat & hot plate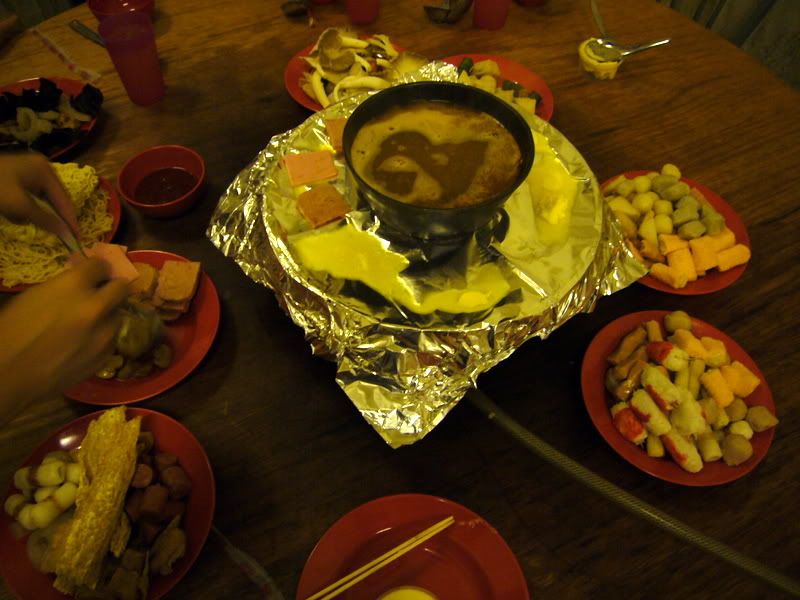 Get ready to cook!
(L-R) Jason, Jo & Stacy @ Golden Sands Resort's Lobby
(L-R) Jason, Jo, Marcus & Stacy..in cooking action...
After dinner, we were heading to Flix for drinking session. Flix was having street dance competition, you can see how the boys perform their break dance with loud music! We sat there sipping whisky & coke, chit chating, camwhore....
Just b4 12am we rushed back to Batu Ferringgi to go for their night market to grab some DVDs.
After finished all our night shopping, back to hotel room start gambling & UNO games with beer & snack till 2.30am. Damn tired & exhausted. I need some sleep.

Cheers for our friendship!