Oh yeah! Chinese New Year is coming soon...Hurray!! holidays is awaiting for me...Can't wait for a break ...I miss my papa mama so much already...
This year is pig pig year...~ year of boar~ oink~~oink~~Hope this year will bring good luck, properous and happiness to everyone! Stay happy & healthy always!!
Guess what? few days ago i back home, opened the mail box i got a surprise greetings card from
Eeleen
. Oh my god!! What a good one...so sweet of you, still remember send me a card. I can't remember how long i didnt receive hand written greetings card! My bottom of heart feel so warm, full of butterflies... Thanks alot! Huggies~~!!!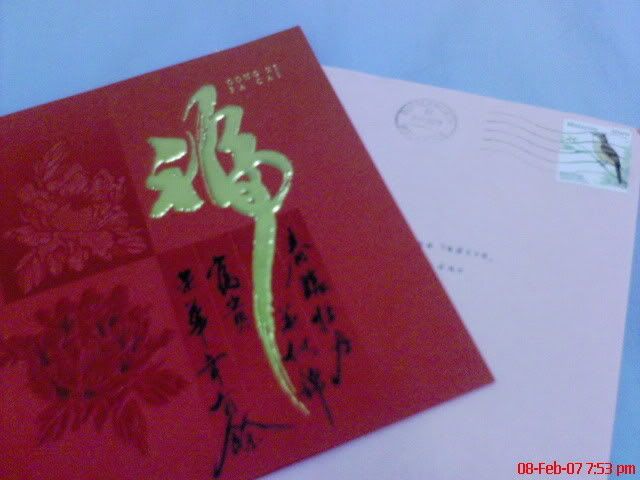 This is the lovely chinese new year greetings card from Eeleen
I wish all of you have a wonderful year ahead!!
Gong xi fa cai!! Happy Chinese New Year!
Eat more...laugh more...sleep more..earn more...spend more...ops... should save more....^-^
Praying: all money come to my home....hehehehehehe... :p