beancurd skin, straw mushroom, oyster mushroom, cepe mushroom & tofu pok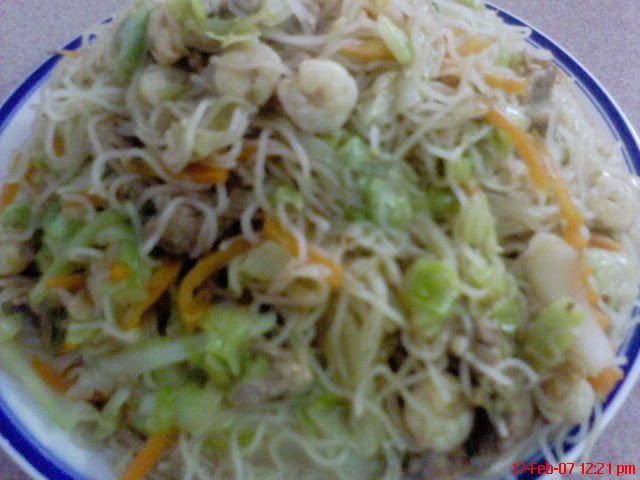 Fried noodle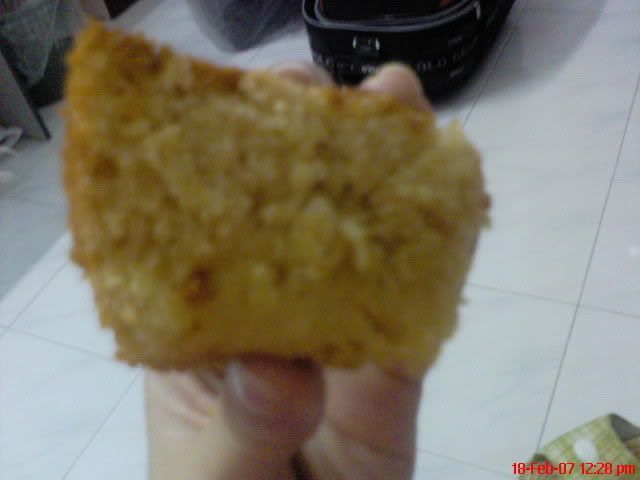 I baked this cake! butter oat cake~ yummy~
Stir fried mixed vegetables
* i cooked this*^o^

sweet & sour fish maw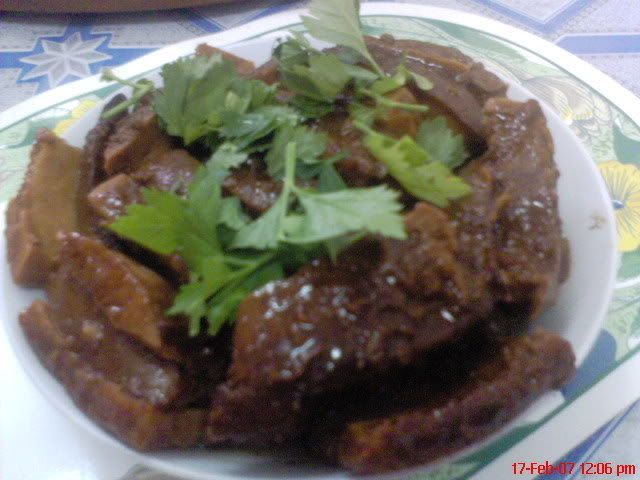 Yam & roast pork belly *wu tao kao yuke*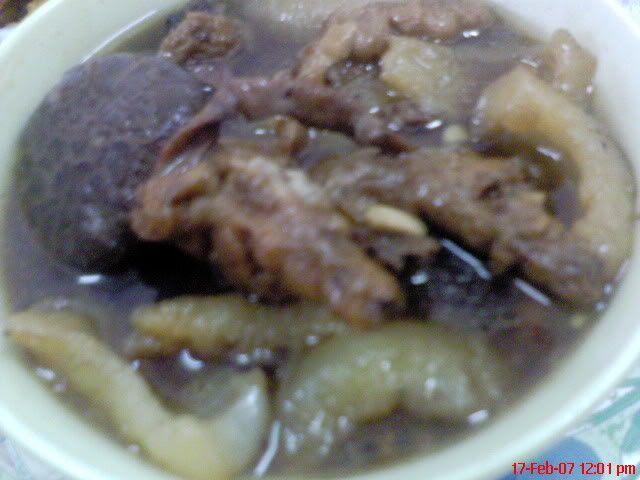 Sea cucumber, mushroom & chicken feet
Mummy woke me up early to give a hand in the kitchen, helped her to cook...My beloved mummy cooked lots of delicious dishes...i only cooked one dish...i cooked deep fried butter prawn and i baked 2 butter oat cakes. ~yummy~
Dad enjoyed our food very much... he mentioned my cooking skill improved lots.. LOL!!
A few years back i didnt manage rush back for reunion dinner, finally this year i make it!!!
Have a look, what we had for our reunion dinner?
'wu tao kao yuke' yam stewed with marinated pork belly meat, stir fried mixed vegetables, fried noodle, vegetarian bak kuh teh, sweet & sour fish maw, sea cucumber, mushroom & chicken feet cooked in soy sauce, roast duck and 'achar' vegetables pickle. I can't finish all the dishes, but i indulged myself very much with home cooking, tummy bloated for whole night.
Evening time i baked 2 butter oat cakes before i hit my sack.. hehee...it's very simple cake, i learned it from recipe book. Get ready all ingredients & equipment, less than 2 hours, i get the cake done. Phew! i feel so good to bake cake & cook with my mummy at home!