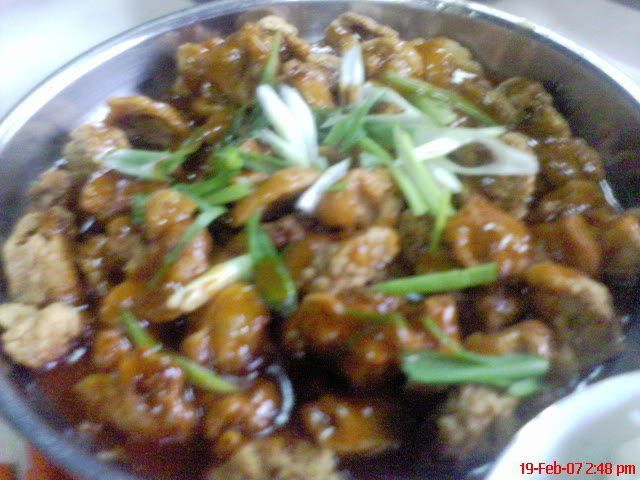 Sweet & sour pork ~gu low yuk~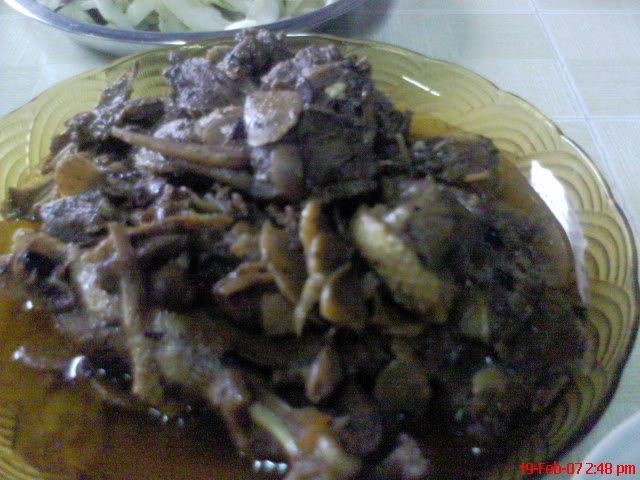 Ginger duck
Yam & pork ~kao yuk~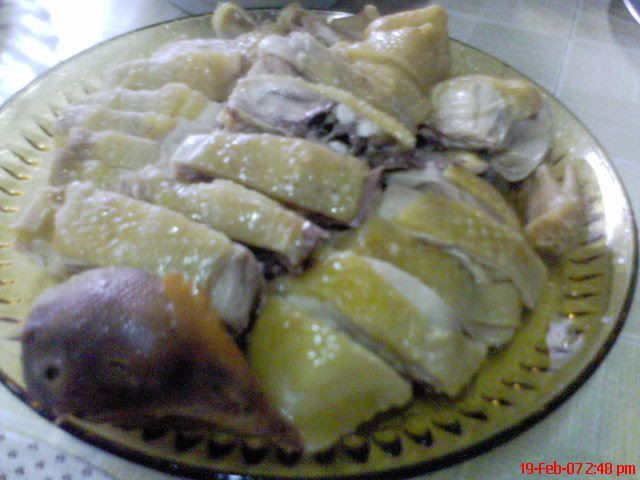 Steamed chicken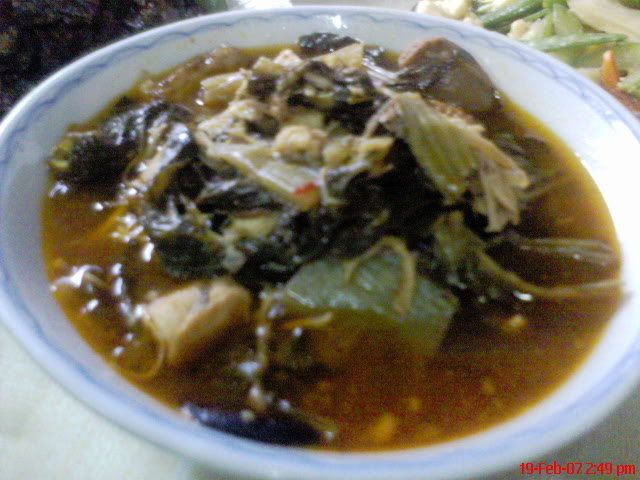 Sour vegetables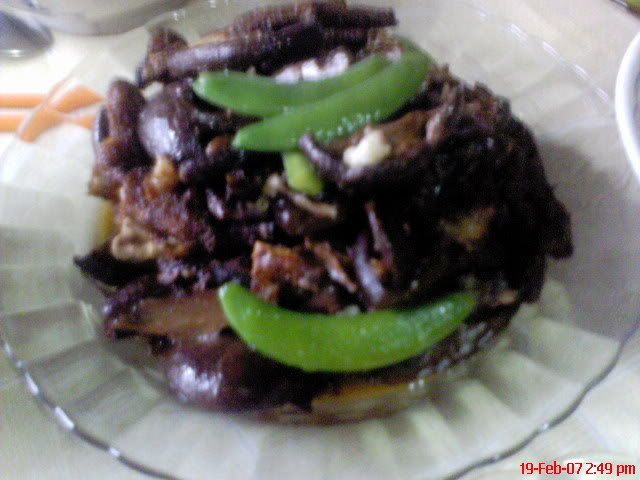 mushroom & chicken feet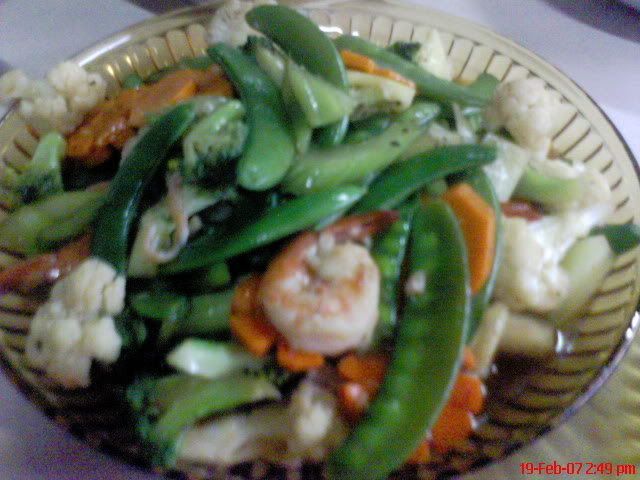 Stir fried mixed vegetables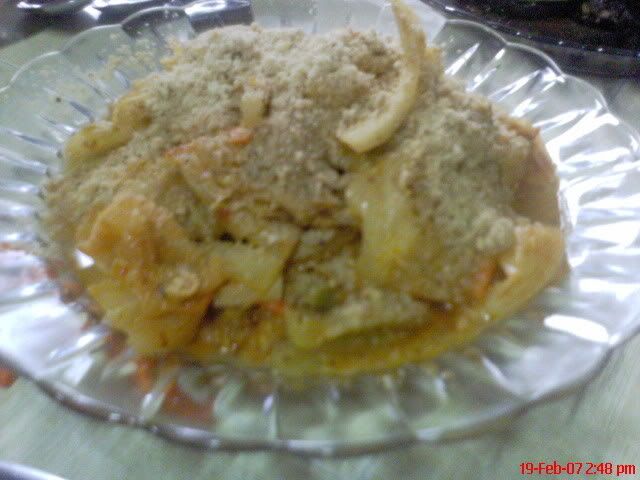 Achar vegetables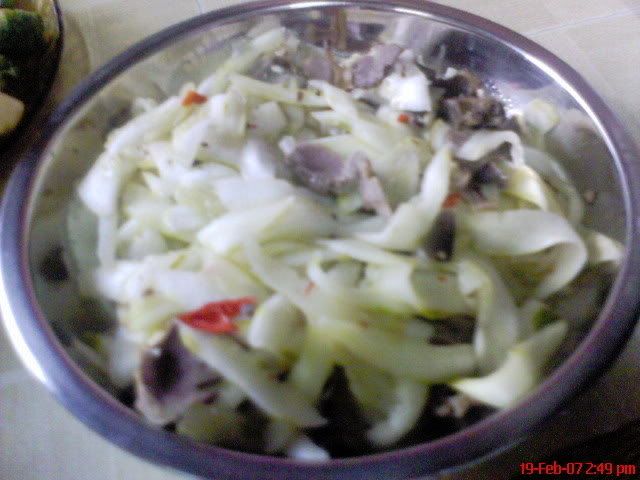 cucumber pickle with chicken gizzard
Lunar New Year 2nd day, i woke up slightly late, mummy already waited impatiently, rushed me dressed up and drove her back to granny's place (mum's side). Papa & Mama were busy loading goodies into my car * no eye to see*.
We manage to start our journey to Tronoh by 11am, stucked in traffic jam due to stewpiak car accident at the bridge side. After 1 hour journey, finally reached granny's place safely. Met up my cute cousins, omg! all grown up, suddenly i feel so de OLD!!
Oh yeah, happy that i can collect 2 more angpow, coz 2 of my cousins just married!! hahaaa...
I hate those elderies & relatives over caring keep asking when you gonna get bf huh? when you wanna getting marry huh? Shit lah! i know i'm getting old, soon or later not so 'lahku' already, but just don't hurry n pushing me, okay? It's not my fault if i am still single, right? Love won't fall from the sky...give me some times yeah... PLEASE STOP ASKING ME!! >_<>
One of my little cousin from Ipoh, she 's so cute and innocent, only form 5, she's pretty girl. She purposely asked me fetch her go out to buy drink, then small chat with me that why her parents not allow her to date guy? Everytime she was dating with guy, her parents sure found out and caught her. muahaha....she is damn cute man...she told me they only went shopping, then let others ppl found out and inform her mummy. I told her, she still young that's why parents will worry about her, and all these just puppy love, she should focus on study instead of busy dating coz she still have plenty of times to date around. LOL! poor baby always get caught by papa & mama. I even devilish taught her go for movie dating is the best idea...LOL!
It's a great time to catch up with relatives once a year for a short gathering...Eat..Laugh...Fun together...OMG! i've put on weights....help! help!!!!
Every night, non stop fire crackers boom boom booming at my area, very annoying...can't sleep well. I wan raining day....then they canot light on their fire crackers...hahahahha....
GONG XI FA CAI!!! Gimme more angpow pls!!! :P